Get ready to hit the beach!
[
]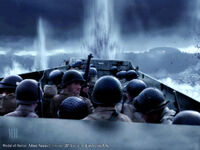 Welcome to the Medal of Honor wiki, soldier! There's a lot to do around here, so I hope you'll stay with us and make many more improvements.
Recent changes

is a great first stop. There, you can see what the other editors have been working on.
Questions? You can ask at the

Help desk

or on the

"discussion" page

associated with each article, or message me at

my talk page

. Or, ask an Administrator or Bureaucrat. Their names are highlighted in

green (administrator)

and

blue (Bureaucrat)

.
Need help? The

Community Portal

has an outline of the site, and pages to help you learn how to edit. Also make sure to read the

Manual of Style

so you know how to spot bad edits.
Please

sign in

every time you edit, so that we can recognize you avoid friendly-fire situations!
Good to have you here, and I'll see you on the beach!
-- YuriKaslov (Talk) 08:32, February 11, 2012
You think you might need this?
[
]
Heres a pic of the mini-gun in Warfighter http://static.guim.co.uk/sys-images/Technology/Pix/pictures/2012/4/20/1334914175752/Medal-of-Honor-Warfighter-008.jpg. Shazam! 02:59, June 3, 2012 (UTC)
XM25
[
]
I think on the MP trailer the gun before and after the MP7 is the XM25.Shazam! 13:30, June 5, 2012 (UTC)
About your revision on the SASR
[
]
I wasn't referring to the player as part of the faction. For the one behind cover, you can see the Australian patch on his back. Second image of them running shows another on the right if you look closely. The one reloading the AUG is wearing DPCU, which is used only by Australian armed forces. —Comment added by HermanCainLOL (talk)
Medal of honor vanguard and european assalt.
[
]
I will create all the things about medal of honor vanguard, medal of honor european assalt, this includes missions, personagems, weapons and so on ... I ask for your help sometimes, that's right.Ratchetjak 21:09, June 15, 2012 (UTC)
Related videos module
[
]
Hi, Over the past couple of months we have been developing and testing a related videos module on some wikis like Harry Potter, Hunger Games and Halo. During these tests we have been tracking the number of video plays as well as collecting community feedback. We are now ready to expand the rollout to the rest of the site, and we are starting with wikis that there are the most videos for - which includes your wiki!
The videos we have are fully licensed from video partners we have developed relationships with. They include videos such as trailers, famous movie/TV clips, walkthroughs and behind the scenes interviews. We currently have video content from Screenplay and are working to create partnerships with other vendors, including Hulu, soon. You can see the video content we have by visiting the video wiki and either searching by keyword or checking out the various categories.
When the module is enabled, it will already be pre-populated with videos related to your topic. We will try to pick the best videos from the video wiki, but understand that the community's ability to adjust the content is very important, so you will have access to both adding and removing videos within the module. This can include adding videos already on your wiki or adding new ones from the video wiki.
Our high-quality videos will compliment the fantastic articles and photos on your wiki. On 5 of the test wikis the videos in the modules have already had over 10,000 views. This is an exciting number and we hope as we make more videos available these numbers will increase. We are in the process of pre-populating the related videos module for your wiki, and expect the module to go live within the next couple of weeks, so please let me if you have any any questions or concerns. I left you a message because it looks like the forums haven't been used in a while here. If there is a better place for me to leave this announcement, please let me know. --Sarah (help forum | blog) 21:33, June 15, 2012 (UTC)
Help.
[
]
will not anybody help me?'m trying, but I'm alone, it is impossible, nobody helps me, there are things I do not know, please, help, help, help ...
things that I need help
behalf of the German plane, = you know that, I showed you
article about secret codes, =
Article about easter eggs, =
you're really into MOH2010 and warfighter, = have to help me a bit
Ratchetjak 15:48, June 17, 2012 (UTC)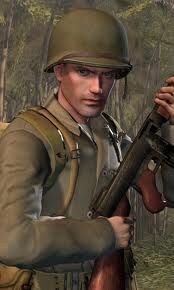 I will not create pages, but you should learn that:

[

]
various models of aircraft are similar to the real, even if they are to put atmosphere in the game or not
Here is the list of what I know.
F4U Corsair:do not know if he is, but I'll just keep calling.MOH frontiline,mission 'your finest hour'
Avro Lancaster:two, flying at the end of the level, close to the Nazi UFO.MOH frontiline,'On track'
Two unidentified aircraft:flying late in the level pearl harbor, where you escort a ship ...
Avro Lancaster:are very easy to see, but you also should not have played this game, but I'll create a page about the avro lancaster holt and patterson that helps in their missions.
P-51 mustang:They are on the last mission of MOH european assault, flying over the Ardennes,model is very similar to MOH frontline
Ratchetjak 20:32, June 18, 2012 (UTC)
SORRY.
[
]
I'm always using google translator, so that stranger, speaking with an American man, SORRY, I will strive to write more right ...Ratchetjak 20:49, June 18, 2012 (UTC)
KSK Description
[
]
I'm sorry, but the description you reverted to is the SOG's description, not the KSK's. That's why I changed it. Herman "Sugar" Cain was here! 999 is dead! 20:41, June 30, 2012 (UTC)
How do you become an administrator? I am just wondering.Bacona7 (talk) 15:18, July 28, 2012 (UTC)
Hey Qw3rty
[
]
can we not add a real gun picture..
i'm talking about this guy Qw3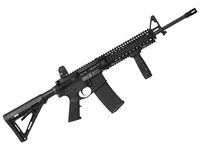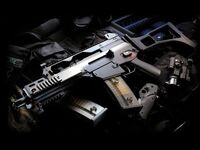 I believe that the optics listed in the weapons section have been confirmed. How do I make a page for them, or is that something an administrator does?
How do I make a page for the weapon attachments, or is that strictly for admins to do?Bacona7 (talk) 15:38, August 9, 2012 (UTC)
Re: Cut Content
[
]
Cheers FluoexetinePatch (talk) 07:59, August 10, 2012 (UTC)
How can I know that a new MoH:Warfighter video is released?83.235.176.16 21:47, August 17, 2012 (UTC)
How can I know that a new MoH:Warfighter video is released? And if it's released can you please tell me so I can help?Chris Karpos (talk) 21:49, August 17, 2012 (UTC)
How can I edit the Attachments category on the main page of the MoH:Warfighter? I want to add the SureFire RTS page that I just made.Chris Karpos (talk) 17:25, August 18, 2012 (UTC)
Pirate Town is a MULTIPLAYER map alsp
[
]
Please read the second paragraph of this page.
http://www.shacknews.com/article/74208/e3-2012-medal-of-honor-warfighter
DaryusP07 (talk) 12:55, August 28, 2012 (UTC)Dpatton07
Like some help?
[
]
In the next couple of weeks, all Wikia employees will be celebrating our wonderful communities by spending an entire day in the office editing on some of our favorite wikis. I'm curious if you'd be interested in having your wiki added to a list of wikis looking for some help. Should I mark you down?
Thanks! ---- Trevor (Ohmyn0) 22:48, September 19, 2012 (UTC)
Thanks for getting back to me so quickly! That's great news -- I'll include your wiki on our list. I'll be sure to have whoever signs up for your wiki contact you to see how they can help. -- Trevor (Ohmyn0) 23:04, September 19, 2012 (UTC)
The Answer
[
]
Why none other than the MOHW section for Battlelog.
Rangers Lead The Way

23:32, October 4, 2012 (UTC)
Obviously the section called "Weapons".
Rangers Lead The Way

23:43, October 4, 2012 (UTC)
Ok, this is what you do.
1. Click on the tab called "MULTIPLAYER".
2. Click on a user on the Leaderboard. For example, I click on the name "dap9" to go to his profile.
3. Click on the gamertag the Battlelog user has to check his stats.
4. Click on the tab called "Weapons".
The result should be a list of the 72 usable weapons in the beta. Some of the weapons are used by more than one faction, but each faction's version of the weapon can be different so look out for that.
Rangers Lead The Way

23:57, October 4, 2012 (UTC)
Changes to some wiki's
[
]
hi qw3rty,
i changed the page on panther, jimmy and meyer. and although i didn't provide any references about where the info came from i can assure you i did not do this intentionally as i am new to the editing side of the wiki world.
if, for the benefit of yourself and the wiki i can provide the necessary sources of the info that i used.
i can only apologise for the trouble i have caused
82.17.56.19 16:40, October 6, 2012 (UTC)(now oatcake01)
Here you go.
http://www.youtube.com/watch?v=1vBTmPIemGY
Re: Thanks for help
[
]
No problem dude, I think both of the themes look pretty good. But if I had to choose, I'd probably be more in favor of the Warfighter skin. - Wagnike2 (talk) 00:02, October 19, 2012 (UTC)
Hello. I figured I'd shoot you a message thanking/notifying you that I've made use of some of your previously uploaded images for use here on the Wiki. I'm stuck at work all day, so I figured I'd contribute a bit to the Warfighter wikia since I'm familiar with the subject.
Cheers!
Bagwsp (talk) 19:41, October 21, 2012 (UTC)
Hello Qw3rty!
I admit to being relatively new to contributing to Wikias (I'm a quick learner :P), but the only problem I had was with a now useless H-60 Black Hawk page. I downloaded the Warfighter Digital manual since I Preordered my second copy of Warfighter on PC and have specific details towards many things (Support Actions especially). I split the H-60 Blackhawk page into two, creating the MH-60 Blackhawk Transport page as well was an MH-60L DAP Black Hawk page (which is an Air Strike, similar to the AH-6 but beefier). I also spent a couple hours creating pages for the missing Score Chains/ Support Options, though I merely added the brief decription from the Manual and stated what Tier and Class the item was for. Finally, I also went through and updated some item titles to more accurately reflect what the items are called in game (according to the Manual). All of the pages I created are Text-only and are in dire need of images and further details. If you'd like a copy of the digital manual for your reference I'd be happy to give it to you, if you can't find it yourself.
Cheers,
-Bagwsp (talk) 06:20, October 22, 2012 (UTC)
(I've spent WAAAY to long "contributing" today, so I'm going to go pass out now :D)
The cut MOH2010 TAC 50
[
]
When did said page disappear? The mesh in the game files is clearly labeled, I even uploaded a screen cap of it... Юра
05:22, October 24, 2012 (UTC)
Quick Question
[
]
Hey Qw3rty
I was wondering about Videos on the Mission Levels. I saw this on Call Of Duty Black Ops Wikia and I thought It was cool so I recorded me playing MOH:W and put it on Youtube in hope to add to the pages. Now I didn't monetize these videos or anything so I was wondering if it is okay to add to them..
Thescarecrow777 (talk) 04:41, October 25, 2012 (UTC)Scarecrow
Thanks for the quick respond
[
]
Hey Qw3rty,
Thanks for the quick response, yeah I have no annotations or watermarks so the footage is as raw as it gets. And its recorded with an HD PVR so it should be good quality.
But when I try and add to each video it puts it at the top so I was wondering how to make it at the bottom. Sorry, I'm a noob at this kind of stuff
Thescarecrow777 (talk) 14:29, October 25, 2012 (UTC) Scarecrow
Launch Pack
[
]
As you may have noticed, members of the Wikia Development Team (mostly myself) have been working on creating some special content/blogs around the release of Warfighter. We were wondering if we could feature a Launch Pack on your main page similar to the one found on here. - Wagnike2 (talk) 16:18, October 26, 2012 (UTC)
Hi Qw3rty! (Cool username, by the way.) Because you are the admin that added Warfighter to the wiki navigation menu, I wanted to ask you if it's cool for me to add the Singleplayer and Multiplayer categories to the menu under Warfighter. If it's cool, please shoot me a message on my talk page. Thanks. JoePlay
(talk) 18:34, October 26, 2012 (UTC)
[

]
Hi Qw3rty! (Cool username, by the way.) Because you are the admin that added Warfighter to the wiki navigation menu, I wanted to ask you if it's cool for me to add the Singleplayer and Multiplayer categories to the menu under Warfighter. If it's cool, please shoot me a message on my talk page. Thanks. JoePlay
(talk) 18:42, October 26, 2012 (UTC)
Hey Qw3rty,
I almost finished with adding video walkthroughs of Medal Of Honor Warfighter (12 of 13 done) and I was looking back at the Medal Of Honor (2010) ones and I was wondering if you wanted me to update them as there is a black region on the sides of the screen.
Anyways thanks for letting me put the MOH:W video walkthroughs up on here. Makes me happy to contribute to this wiki I have referenced so many times.
Game Guide App
[
]
Hey Qw3rty!
Wikia is excited to launch our Game Guides app very soon. The app features access to tens of thousands of wikis and their excellent content. As a popular wiki with a treasure trove of information, we think the [wiki name] wiki would be a great candidate for one the first curated games on the app! But first, we need your help. The Game Guide apps thrives on excellent categorization and a little bit of admin curation. Visit this page to learn more about curating your presense on the Game Guide app: http://preview.mira-test.wikia.com/wiki/Help:GameGuide.
If you have any questions or need assistance curating the content for the app, please let me know and I will happily help you organize it. Just leave me a message on my talk page!
Best, Mira84 21:33, January 23, 2013 (UTC)
Shore Leave
[
]
What's the Sniper used during the sniper sequence in the mission Shore Leave ?
Delije Sever 1989 Talk
Thanks Delije Sever 1989 Talk
You'rewelcome. I honestly had trouble figureing out who the admins were' Vgfsirius (talk) 06:00, February 27, 2013 (UTC)
I sugest you lock the page for Boyd Travers for editing by anons Joreve (talk) 07:11, June 20, 2013 (UTC)
Licensed Video Swap Tool
[
]
Hey there, Qw3rty! My name is Doug and I'm a member of Wikia's Community Development Team! Wikia has recently updated a new admin tool for videos called Licensed Video Swap. This is a new tool that allows admins to quickly swap videos embedded videos on your wiki from outside providers (such as Youtube, Vimeo, Dailymotion, etc) to the same (or very similar) video that exists on Wikia Video. The benefit being that the videos hosted on Wikia Video are fully licensed and will never be removed for a licensing issues.
You can read about the updates to the tool on this staff blog. and I am available to help you if you would like any assistance switching any videos out on your wiki, it's your call. Thank you and have a good one!
TheBlueRogue (profile)•(talk)•(email) 22:26, November 18, 2013 (UTC)
Logo
[
]
Could you do that for me the logo with the words War Heroes like here? – Silver635 (talk) 16:57, February 5, 2015 (UTC)