Welcome to the

.
A wiki about the Medal of Honor series that anyone can edit!
1,458 articles since August 2008
About
Medal of Honor: Warfighter is a first-person shooter video game developed by Danger Close and Frostbite Games and by published by Electronic Arts. It is a direct sequel to 2010s series reboot Medal of Honor (2010) and the 14th Medal of Honor installment in the series. The title was officially announced on February 23, 2012, and was released in October 2012. Read more...
Featured Video
Affiliates
Featured Poll
Medal of Honor News
Well this saturday and sunday, you have a chance to do just that.
First up will be the Xbox 360 session on Saturday, November 6 from 1pm to 4pm PST, and on Sunday, November 7, you'll be able to play with Danger Close on the PlayStation Network from 1pm to 4pm PST. To play, simply add the Game with D…
Wikia, after some server problems earlier this afternoon, has released the new layout for all wikis. It can be enabled in the preferences, although it will still be possible to use Monaco until the 3rd. What does this mean to us? Well most things will remain the same. However, it will now be easier…
An article I discovered recently claims that the developers -- Danger Close games -- is hiring for an unannounced triple-A game... which can only mean Medal of Honor, since that's the only game they're supposed to be working on.
I would be very surprised if they weren't working on Medal of Honor 201…
See more >
More news...
Screenshots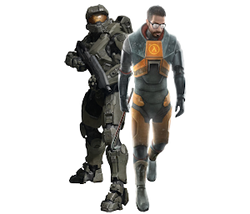 Community content is available under
CC-BY-SA
unless otherwise noted.