Welcome to the

.
A wiki about the Medal of Honor series that anyone can edit!
1,152 articles since August 2008
About
Medal of Honor: Warfighter is a first-person shooter video game developed by Danger Close and Frostbite Games and by published by Electronic Arts. It is a direct sequel to 2010s series reboot Medal of Honor (2010) and the 14th Medal of Honor installment in the series. The title was officially announced on February 23, 2012, and was released in October 2012. Read more...
Featured Video
Affiliates
Featured Poll
Your opinion on Electronic Arts taking the Medal of Honor franchise out of production series?
Create blog post
Medal of Honor News
A few months back, Electronic Arts announced that they would be having a rotation of Battlefield in one year and Medal of Honor the next.

Just now, EA COO (Chief Operating Officer) Peter Moore has confirmed that the Medal of Honor franchise has been taken out of this rotation, mostly due to the poor…

Read more >

Source: http://www.cbsnews.com/8301-18563_162-57547417/7-navy-seals-disciplined-for-role-with-video-game/

CBS News has reported (on November 8, 2012 6:44 PM) that seven active members of SEAL Team Six have received letters of reprimand for giving out "classified" info to Danger Close as they were wo…

Read more >

Medal of Honor: Warfighter was released last week. A few critics have weighed in with their thoughts about the game. Here are a few snippets from publications on both the Internet and print. Make sure to voice your opinions on the matter below

No reviewers loved this game.

Official Playstation Magaz…

Read more >
See more >
Screenshots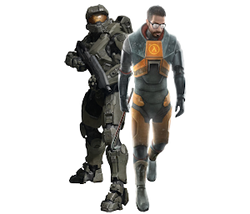 Shooter Games
Go to these sites for info or for help with your own wiki!
Battalion 1944 • Battlefield • Borderlands • Brothers in Arms • Call of Duty • Call of Juarez • Counter-Strike • Counter-Strike Online / Counter-Strike Nexon: Zombies • CrossFire • Crysis • The Darkness • Destiny • Diabotical • Doom • Duke Nukem • Far Cry • Fortnite • Gears of War • GoldenEye • Half-Life • Halo • Hunt: Showdown • Killzone • Max Payne • Medal of Honor • Modern Combat • Overwatch • Paladins • PAYDAY • Pixel Gun • PLAYERUNKNOWN's Battlegrounds • POSTAL • Prey • Quake • Red Faction • Resistance • Respawnables • Rules of Survival • SAS: Zombie Assault • Shadow Warrior • Splatoon • Star Fox • Star Wars: Battlefront • TimeSplitters • Titanfall • Tom Clancy's Ghost Recon • Tom Clancy's Rainbow Six • Turok • Unreal • Warface • Wolfenstein
Want your community included? See how!
See all of our Shooter gaming wikis!